AF finally showed!
AF finally showed!
I knew it was unlikely this cycle -we only BD'd 2 days before O, so chances were slim for a BFP. my LP was 5 days long last 2 cycles so when my LP went past 7 days, i was shocked!!! It usually only gets a day longer per cycle.
BUT finally on the night of 8 days past O, there was the spotting. I could be ridiculous and pretend it was IB, haha, but i know it is not. ( i remember what IB was like from my first pregnancy. much different)
OH well, at least i have a nice big 8 day LP!!! On to the next cycle.
good luck ladies!!! see you in the "waiting to O" folder soon ;-)
+ Jenny +
Dh Tighe
6.5 yo DD Jane
3.5 yo DS Edgar
1 yo DS Hugo
Ready for #4 any day :-)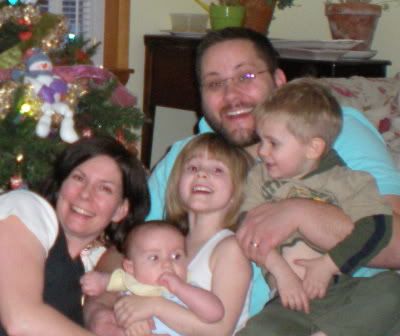 Please excuse typos, i am either nursing at keyboard or suffering from another MS attack ;-)