As heart disease patients, living a healthy lifestyle and receiving treatment for diabetes (or avoiding it later in life), avoiding obesity, as well as eating healthy to avoid high cholesterol, may also help us avoid another serious and deadly disease: Alzheimer's. The critical importance of a healthy lifestyle just keeps being demonstrated, doesn't it? WOW! :O As if we don't have enough to worry about... :(*
http://www.sfgate.com/cgi-bin/article.cgi?f=/n/a/2009/09/20/national/w210144D48.DTL&tsp=1
[2]
"Report: 35 million-plus worldwide have dementia

By LAURAN NEERGAARD, AP Medical Writer

Monday, September 21, 2009

(09-21) 03:27 PDT WASHINGTON (AP) --



More than 35 million people around the world are living with Alzheimer's disease or other types of dementia, says the most in-depth attempt yet to assess the brain-destroying illness — and it's an ominous forecast as the population grays.



The new count is about 10 percent higher than what scientists had predicted just a few years ago, because earlier research underestimated Alzheimer's growing impact in developing countries.



Barring a medical breakthrough, the World Alzheimer Report projects dementia will nearly double every 20 years. By 2050, it will affect a staggering 115.4 million people, the report concludes.



"We are facing an emergency," said Dr. Daisy Acosta, who heads Alzheimer's Disease International, which released the report Monday.



The U.S. and other developed countries long have been bracing for Alzheimer's to skyrocket. But the report aims to raise awareness of the threat in poorer countries, where finally people are living long enough to face what is mostly a disease of the 65-and-older population.



While age is the biggest driver of Alzheimer's, some of the same factors that trigger heart disease — obesity, high cholesterol, diabetes — seem to increase the risk of dementia, too. (my emphasis) Those are problems also on the rise in many developing countries."
(article continues...)
Blessings,
Gypsy
)O(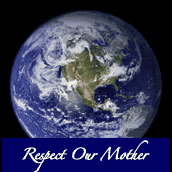 [3]
"What is life? It is the flash of a firefly in the night.
It is the breath of a buffalo in the wintertime.
It is the little shadow which runs across the grass
and loses itself in the sunset.
- Crowfoot, Blackfoot warrior and orator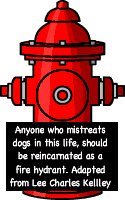 [4]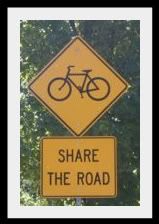 [5]
Dog fighting is cruelty, which is a human activity and a human illness.
It's not the dog's fault.
All dogs need to be evaluated as individuals."
--Tim Racer, one of BAD RAP's founders
http://www.badrap.org/rescue
[6]
/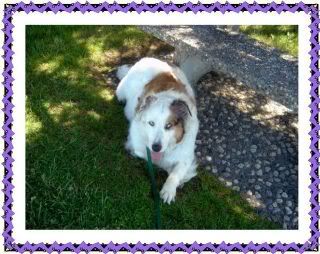 [7]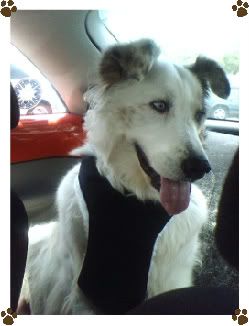 [8]
Mika Dog
"All things share the same breath;
the beast, the tree, the man.
The Air shares its spirit with
all the life it supports."
--Chief Seattle
"If there are no dogs in Heaven,
then when I die I want to go where they went."
~Will Rogers
"The greatness of a nation and its moral progress
can be judged by the way its animals are treated."
~~Mahatma Gandhi
[9]
"Life is a state of mind." ~~from Being There.