http://www.sfgate.com/cgi-bin/article.cgi?f=/n/a/2010/03/22/financial/f052727D87.DTL
[2]
PepsiCo to cut sodium, sugar, fat in products
By EMILY FREDRIX, AP Food Industry Writer
Monday, March 22, 2010
(03-22) 06:01 PDT New York (AP) --
PepsiCo Inc. plans to cut the sodium found in each serving of its key brands by one-fourth in five years, the company announced Monday, as the industry deals with pressure from the government and health-conscious shoppers who want more options.
The maker of Frito-Lay chips and Pepsi drinks announced several nutrition goals Monday at the start of a two-day investor conference.
The company also set two goals for the next 10 years: to cut the average added sugar per serving by 25 percent and saturated fat per serving by 15 percent, in addition to adding more whole grains, fruits, vegetables and low-fat dairy into its array of products."
(article continues...)
Jumping on the bandwagon! Good news! ;))
Blessings,
Gypsy
)O(
[3]
Strong like a mountain,
Flowing like a river."
~~Tai Chi Chih

[4]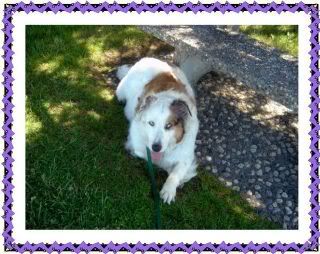 [5]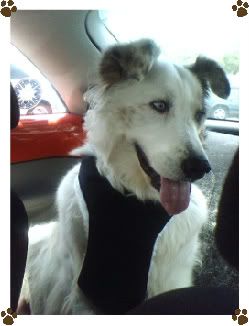 [6]
Mika Dog
"All things share the same breath;
the beast, the tree, the man.
The Air shares its spirit with
all the life it supports."
--Chief Seattle
"If there are no dogs in Heaven,
then when I die I want to go where they went."
~Will Rogers
"The greatness of a nation and its moral progress
can be judged by the way its animals are treated."
~~Mahatma Gandhi

[7]
[8]