PINK!!!!!!
The OB doesn't want to say with 100% certainty since I'm just 16.3 weeks, but he pretty much said..."Yeah, I think it's a girl." He saw what looked like a "hamburger" with no hint of a penis anywhere above it...all black space. He said not to buy pink just yet, but it sounded like he was pretty sure. We'll know for absolutely sure in 4 weeks at the BIG ultrasound.
But.....I'm calling it!
I've had a feeling all along that it's girl and so far I've been right with the rest of my kids.
Her name will be...Annelise Gianna
[2]



[3]



[2]

My Ovulation Chart [4]



[5]



[6]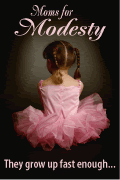 [7]
">

[8]

[5]