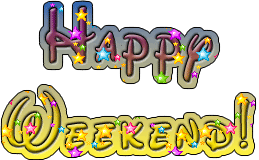 Finally...its Friday!!! Now the weekend can start!! I for one plan on just having a relaxing, low key weekend. I might go out to eat on Sunday with some friends, but other than that, not a whole lot, but for once I like it that way. I do plan on doing some reading and maybe a visit to the book store since all the magazines on fall fashion are ariving on the news stands. I can't wait to see what's new for fall. I for one want a nice stylish trench coat for fall and then something a little heavier for winter, just in case it snows this winter. We barely had any snow last winter, so there's no telling what we are instore for this coming winter.
So with that in mind, what plans do you have for this weekend?
Have you thought about fall shopping just yet as all the new clothes arive for fall?