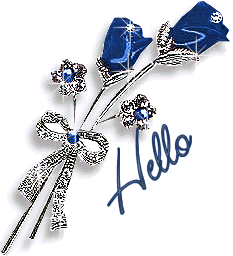 Good morning, good afternoon, and good evening!!! I hope everyone is doing well these days. I'm doing pretty good considering all that I've been through for the past 2 weeks. To catch all up to speed, about 2 weeks ago I went with a friend in rented mini van and then that following Friday I broke out in a horrible rash and the first thing that came to my mind was I got something like bedbugs from that van since it was from Texas and anyone between there and Oklahoma, where I live, could've rented it. I went to one dr to see about and she wasn't sure what it was, so she prescribed some meds for iching and that helped and worked, and then Tuesday of this week I went to another dr, one I've been going to off and on for 20 yrs and he said it was defecientcy in vitamin B12!! How simple!!! So I've been taking B12 drops since Tuesday and I'm doing so much better, and I do have to say that way I deinfected my house I'll never have them nor fleas!!!
This weekend I'm just chilling out and Sunday evening I'm going to a baby shower of a close friend. Today I'm finishing up in my room. I'm putting all my bedding back on since I washed it, and then I'm just gonna sit back and relax to some of my favorite tunes such as Tony Bennett, Frank Sinatra and Christina Aguilera, and catch up on my favorite magazines such as InStyle and Harper's Bazaar. Love the fall issues!!!
So with that in mind, LOL!!! how is everyone doing these days?
What plans do you have for the weekend?