LOTS of them. One of DH's high school classmates runs a garden center near here adn he has a green house chock full of the Christmas flowers... He is one of the few garden centers in the country who does test grows for experiemntal, new varieties every year (there are only four hybridizers in business now --- down by half over the past decade) and the only greenhouse in NW Ohio where poinsttieas are not only grown directly from cuttings but also in bulk enough for those who need masses of bloom at just teh right time (like white poinsettias for the local Catholic churched on CHristmas Eve, red-orangey ones for the university --- orange is a school color, etc.).
So not only is he open to thse groups, he sells to the general public and holds a wine-and-cheese tasing/special tour for a fee every year. This year, the head of city Parks and Recreation bought the tour as a "present" for all the poeple who colunteer at city parks throughout the year. Since DH is one of those volunteers, we got to go last Tursday night. Great cheese, wonderful 9adn calorie-laden mulled cider and local wine, and a lot of onfo on poinsettias! 
Of course, I forgot my camera so you'll have to look at these three photos of the ones we bought and imagine them multiplied over and over in a building the size of a football field...
This is a double called Christmas Rose (and it's a lot darker, less pink IRL thanin  this photo):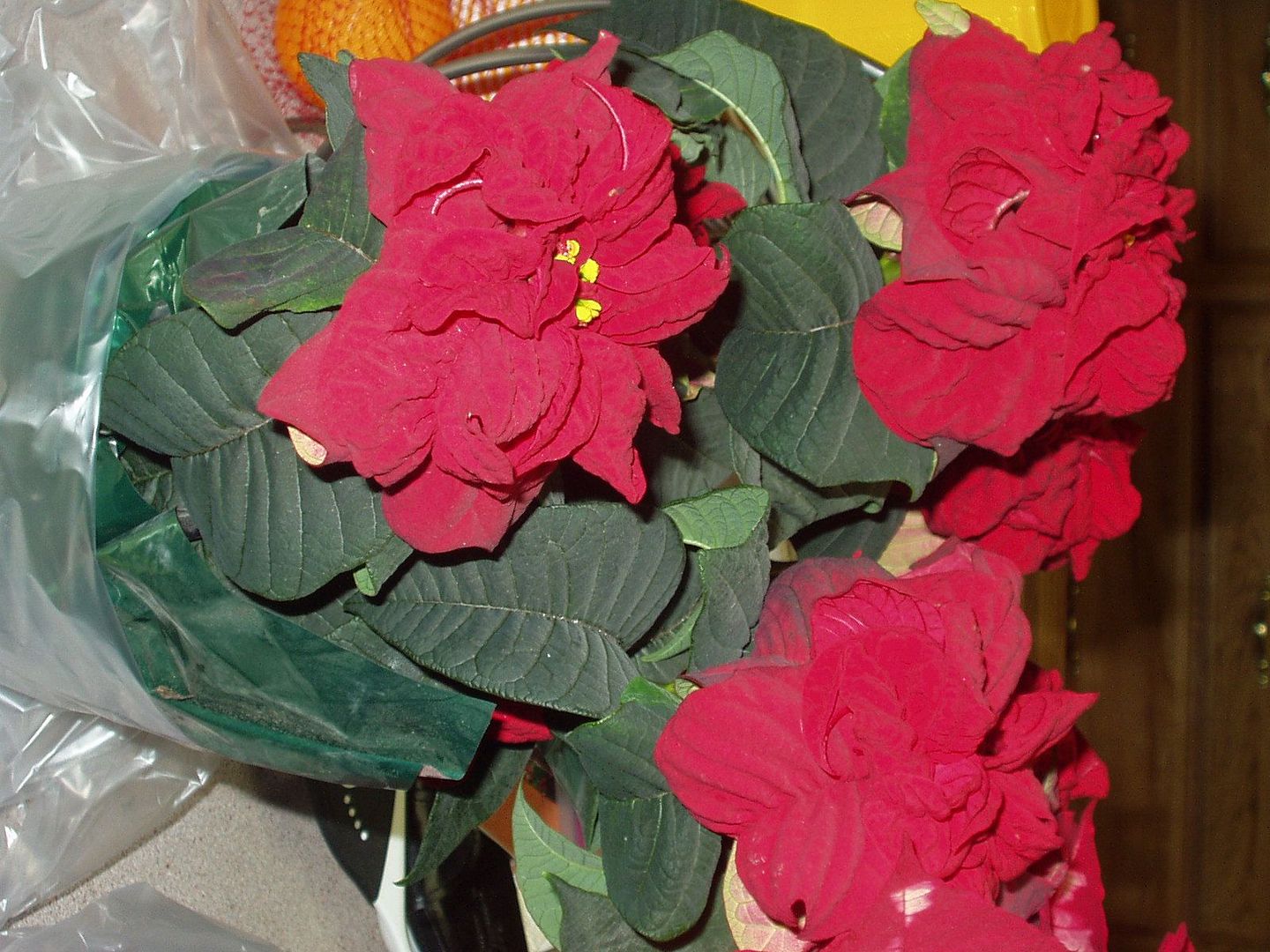 This one is called Chianti - it's all red (the little flowers in the middle of the colored bracks are red instead of yellow):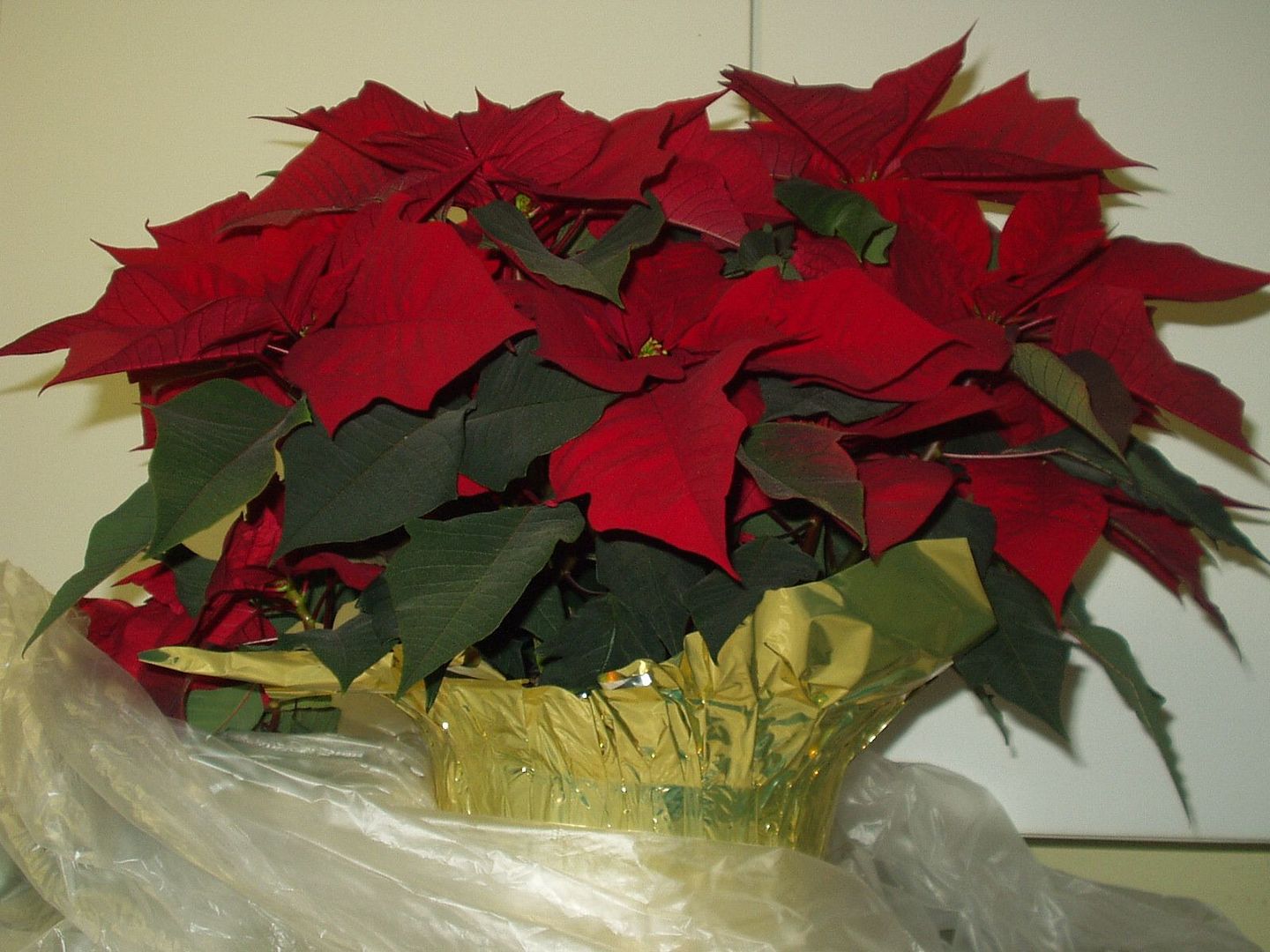 and I don't know the name of this one...