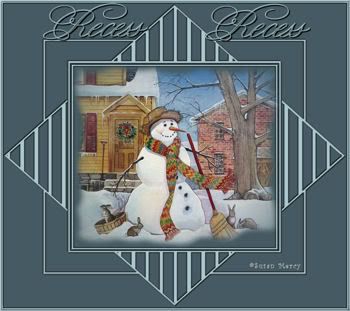 Hey moms and grandmas, come on out and play.  It's recess time!
Back at work for the weekend.  Uh...what happened to the two days off?  How did they fly past so quickly...with not a moment of "mom" time?  Oh, that's right, my time is last.  <sigh>  
Nothing on today's calendar...in fact, this is the first weekend in 11 weekends that the calendar hasn't held at least one musical event (rehearsal, performance, or both) for at least one family member.  I don't think I like that...LOL.  DD spent last night at a friend's house, after seeing Les Mis with grandpa and a few other friends.  She texted me that she wants to go to lunch with a choir friend, so I think she'll be home for a little bit but not a lot.  She'd better be home long enough to clean bunny cages and find missing library books, otherwise there'll be no friend spending the night at our house tonight.  I know, mean mom...NOT.
DS is hoping daddy gets up early enough that they can go shoot his new gun again.  He loves that gun...and loves his daddy for getting him the "perfect" gun, LOL.  I wasn't home when they shot on Christmas Day, so I haven't seen him in action yet, but I hear he's quite the marksman.