PROBLEM NO. 1: I've had this happen in the past, but over the past few days, every single time I click on a link on my board, it is taking me to the old board - not the current board. And it acts like it is the current board, so it fooled me at first. I just click back to the new board using my bookmark, but I wonder if it is happening to my readers as well, and they don't know it's the old board?
I have cleared my cookies and cache several times with no change. Here's a screenshot of the old board: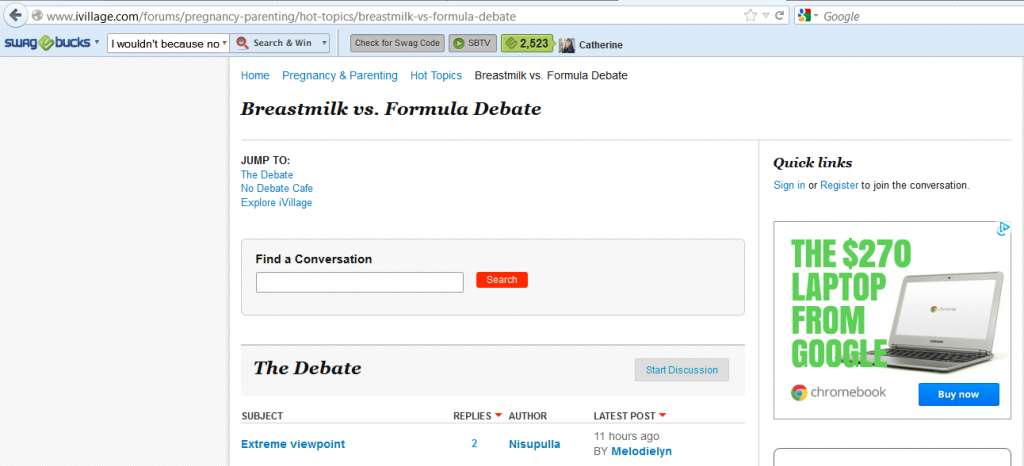 PROBLEM NO. 2: When I am on a main page for several boards (example link below), and I click on a board title, it simply reloads to the same page, instead of going to the board. I usually have to click several times before it finally goes to the board. I have cleared my cookies and cache with no change.
Example page: http://www.ivillage.com/forums/pregnancy-parenting/hot-topics [2]
PROBLEM NO. 3: When I click on a topic to read it - it's telling me that my comment is posted! I didn't comment yet, I am just trying to read the post...
Here's a screenshot: