My kids drive me crazy!
Hi there,
I have two sons,10 and almost 13, and of course I love them more than life. But they make me crazy! I know it is our own fault that they don't do anything in the house. But there are things I could explode about: almost everytime they pour themselves something to drink they something of the drink, either while pouring or when carrying the full glass away. Of course they never clean up the mess. I'm not even that mad about them not tidying up after themselves but the fact that they still spill stuff! It is not that they are that clumsy (these boys are highly talented soccer players with excellent fine motor skills) they just don't care. I have shouted, I have explained, I have begged....it doesn't stop. If I ask who it was both deny. I know we have completely spoiled them (at least they are friendly, polite kids who know how to behave and I am glad they are but at home I guess we have failed.) but how could I start getting them out of this (as a starting point for all the other things that have to be done)? Provide them with some beakers?
Thanks!
Hi there. We started this at a young age for my younger two, if neither one fesses up to something, they both get punished, or have to clean up or do extra. If one blames the other one, especially if its because they did it and want to get out of being in trouble, they get in trouble for it and still have to pick it up. It has definitely cut back on blaming others. We have taught them that if they didn't do it, then just say they didn't do it or say "I don't know", don't blame someone else for it especially if you have no proof. As for spills and picking up after themselves, there are a number of ways you can approach it, 1) it may sound childish, but stand over them, or follow them around the house reminding them to pick up until its done. 2) they leave their shoes out on the living room floor, the shoes "disappear" until they are earned back, or 3) start taking other things away from them such as electronics. Believe me, they will learn very quickly to "remember" to do these things. Have a family meeting and set out a chore list that they are to complete by week's end. You need to explain to them that not only will they need to learn and know how to do these things when they go off to college, but its their house too and they should respect it and be pitching in as a family to keep up the house. You can tie it to allowance, that's up to you. Many people have different viewpoints on whether chores should be tied to allowance or not.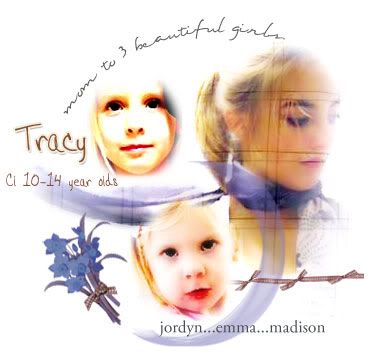 [7]
If you know that you have "completely spoiled your children", then you know what the problem is.  Plus not giving them chores, which build responsibility, you obviously have NOT provided consequenses for bad behavior.  Shouting, explaining, and begging are NOT consequenses.  Children this age know PERFECTLY well how to pour liquid without making a mess.  They simply don't give a dam.  You make a lot of noise, & do nothing except clean up the mess THEY made, so there is no incentive to be careful.
Step up to the plate and parent your children. Here are some tools to help you learn.
http://www.johnswank.com/13%20Ways%20Parents%20can%20change%20to%20Improve%20their%20Childs%20Behavior.htm
http://www1.dshs.wa.gov/ca/fosterparents/training/natlog/nat01.htm
Thanks for your reply! These are the things we do and they work quite well. It seems that especially this spilling is driving me nuts....and of course they have to clean it up (when I wrote they never clean the mess up I meant they don't do it voluntarily). But I guess we have to be stricter in some areas.
You are probably right with what you are saying but I have to defend myself against your statement "Parent your children." That is just not true and sounds as if I couldn't handle my kids in no way whatsoever. I'm not perfect but I guess you aren't either. The links you recommended are great and I know all this, it is nothing new. It isn't as if I never reflected about child rearing and parenting. I guess with teenagers it is a whole different story, tough cookies to me. How old are your kids?
Tue, 02-11-2014 - 11:26am
I think a few times of making them clean the kitchen would make them be a little more careful.  I initially started saying just explain it to the kids--if they are good kids, they really should be cooperative enough to try to clean up when they have made a mess, but I think a lot of times kids just choose not to see a minor spill because they are distracted or in a hurry.  I would be calling them  back into the kitchen and not only making them clean up the spill but doing even more--and if they start arguing about who did it, just tell them you are tired of hearing the blame for the other one since you have discovered both of them not cleaning up--but apparently they aren't bothered by the fact that they make messes & leave them for you to clean up when you haven't made the mess either.
<<How old are your kids?>>  30 & 32.  I also daycare my 2yo granddaughter, and will do the same with her sibling and cousin, due in 2 months and 7 months. The 2yo is already learning to put one toy away before she takes out another, that throwing something results in it disappearing, and that a tantrum gets her nothing, even if I had intended to give her whatever she began screaming about.  She also helps me set the table, and puts the dirty dishes in the sink.
And honestly, I found that parenting middle schoolers, and then teens, was really just an extension of how we parented when they were young.  As soon as my kids learned to walk and talk, they learned that if they argued or backtalked, that ended the conversation, and THEY lost.  That lesson stuck, so when they wanted to, say, change their curfew, they negotiated instead of arguing. 
Your children need to learn that if they make a mess, they clean it or lose something they like.  They need to learn that if they argue, make excuses, or ignore you, they will loseTWO things they like.  They need to learn that if they point a finger at someone else, they will be punished ANYHOW.  If those lessons are learned NOW, and stick, then when your kids are 15, they will be less likely to make excuses, or blame others for their bad choices.  And hopefully, they will be less likely to MAKE bad choices, because they know there WILL be consequenses.
Mine drive me crazy but for other reasons. We have similar issues in the house but I blame dad. They have a HORRIBLE roll model for cleaning up. Grandma takes some reasonsibilty too she did EVERYTHING for him growing up so he learned ZERO about picking up after himself. Now I will admit I am not the best housekeeper. Just not enough time in the day during the week to make sure eerything is in its place. Big cleanings happen on weekends and usually I explode at all of them. It builds and builds I have a screaming outbreak and they shape up for a week or so. I tried rewarding, even DH works for a bit. I threaten to throw away (even for DH) but thats really a shallow threat. Not only do I NOT want to face the consequenses of tossing a workboot they cost a LOT of money. Best advice stay consistant. they are still young you can get them on track. Sit them down and lay down the law and whatever you say you are going to do stick with it.
[17]