As we all know October is Pregnancy and Infant Loss Awareness Month. Last year I offered to make footprint siggies in honor of our sweet angels. here is a sample of what they look like...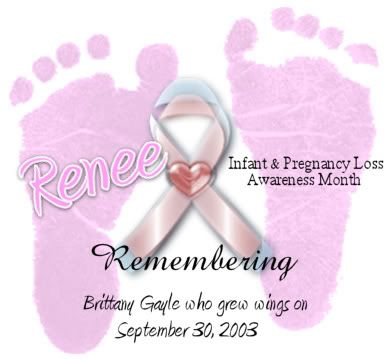 [2]
I also have blue, green, one blue one pink, and purple feet.. if you would like one please respond to this thread with your name, your angel's name and the day they grew wings..
all I ask in return is that you save the siggy to your own photobucket account.. Thanks..