I was curious to see what kind of flap was raised by "Red Envelope Day." Apparently nothing. I did a Google News search last night and today a couple of times, and the only news sources covering it are pro-life, inherently religious, or very conservative.
So much for the deluge of envelopes. Well, maybe the post office got a little "stimulus" off it.
Powered by
CGISpy.com
[2]
Thanks to Heather (blessedmom0508) for the beautiful signatures!

[3]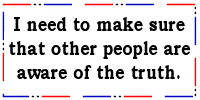 [4]

[5]
[4]

[6]