I thought about this in another context and thought it might make an interesting discussion here.
RU 486 (Mifepristone) is currently available by prescription only in the U.S. I remember reading criticism from some groups at the time it was approved by the FDA (2000), who argued that this would limit women's access to abortion.
Do you think the fact that it's available by prescription only limits women's access to abortion in this way? Should it be available OTC? Should more/less restrictions be placed on its distribution? Why?
Powered by
CGISpy.com
[2]
Thanks to Heather (blessedmom0508), Keisha (mommy-la-roo) and Spencer (gespenst) for the beautiful signatures!

[3]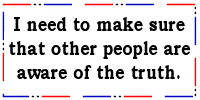 [4]
[5]
[4]

[6]