See Related Photos
Photo Credit: AMBLIN/UNIVERSAL / THE KOBAL COLLECTION
The '90s were a golden decade for popcorn blockbusters. Fans of epic-scale action flicks feasted on Terminator 2 (1991), Jurassic Park (1993), Independence Day (1996), and the first of three Star Wars prequels, Episode 1: The Phantom Menace (1999).
And in an incredible alignment of the Hollywood big-budget stars, all four of those mega-franchises have sequels slated for the summer of 2015. Do you need reminding about how exciting this is?
All right then, here's a refresher on just how cool these flicks are, plus the dates their follow-ups are due to arrive:

Jurassic World (the fourth installment in the Jurassic Park franchise) will hit theaters on June 12, 2015. Were you a child when you saw that first mind-blowing, Steven Spielberg-created version of rampaging dinosaurs in a theme park? If so, you're in your 30s now, possibly with kiddos of your own. Are your kids ready for this? (Only imagine it with current-day special effects -- and in 3-D!)
Terminator 5 will hit theaters on June 26, 2015. And yes, Arnold Schwarzenegger will once again be playing the cyborg assassin T-800. He was 37 and 44 years old, respectively, in the first two Terminator movies. When he starts filming this version, in January, he'll be 66! Can he still look cool while wielding a shotgun and cruising on a motorcycle?

Independence Day 2 will hit theaters on July 3, 2015. It's been 19 years since the first installment. Maybe it took that long to rebuild the White House?
Star Wars: Episode VII is slated to hit theaters Summer 2015, with J.J. Abrams set to direct. Will he introduce a new character that George Lucas acolytes can unite against? Let's hope not!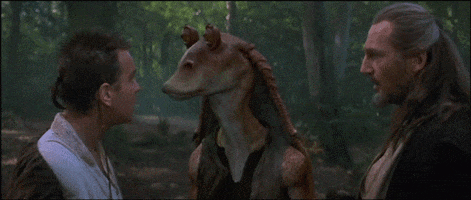 Movie fans, the summer of 2015 is going to be epic!
Jennifer Graham Kizer is an Atlanta-based writer who covers pop culture and watches too much TV. Luckily, iVillage gives her an excuse to watch even more. Follow her on Google+.
WATCH: Take a Look at 2015! The Summer of Blockbuster Movies?