See Related Photos
Photo Credit: Diane Cohen/FAMEFLYNET PICTURES
Apparently, popularizing twerking is just the start of Miley Cyrus' assault on pop culture. In her interview for an upcoming Rolling Stone article (yep, the one with the naked cover shot), she offered more pearls of wisdom "than could fit in the story," according to writer Josh Eells.
So Rolling Stone has unloaded the extra tidbits online. And it's clear she's still trying to show us how far she's come from her teen pop star days. Among them? The joys of drug use and her sexual attraction to creepy bears.
Many of the comments at least attempt to explain the bizarre images in her video for "We Can't Stop," and her reasoning behind her silly/raunchy moves at the MTV Video Music Awards. "I know what I'm doing," she says. "I know I'm shocking you. When I'm dressed in that teddy bear thing, I think that's funny. I was saying yesterday, I had this obsession about this character that's like an adult baby. Like if you see a baby do something like that it's so warped and weird, but there's something creepily hot about it. So when I'm in that teddy bear suit, I'm like a creepy, sexy baby."
Maybe Cyrus is too young to understand that most people don't equate creepy with sexy (well, some people do -- but that's another story). But she's certainly old enough to know better than to glorify drug use in a national magazine. Or not. "I think weed is the best drug on earth," she says. "One time I smoked a joint with peyote in it, and I saw a wolf howling at the moon. Hollywood is a coke town, but weed is so much better." Granted, this isn't exactly her first time extolling the use of drugs. She's done that for video cameras...
And if there's anyone left on the planet who didn't know of Cyrus' love for molly (a slang for the pure form of Ecstasy, MDMA), she quickly gets them up to speed (no pun intended): "And Molly, too. Those are happy drugs -- social drugs. They make you want to be with friends. You're out in the open."
Again, this isn't news for anyone who's listened to "We Can't Stop," with its blatant lyrical reference to the drug. In July, when the song's producer denied the drug reference, Cyrus clarified that "if you know what I'm talking about then you know…I don't think people have a hard time understanding that I've grown up. You can Google me and you know what I'm up to -- you know what that lyric is saying." And to be fair, knowing that drugs are what she's up to does put the "We Can't Stop" video in context...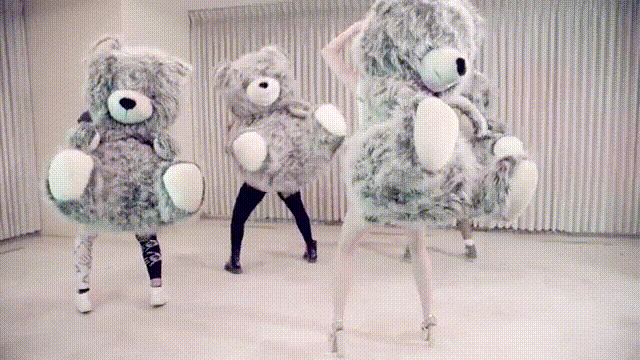 While her next video, for "Wrecking Ball," was less bizarre, she acknowledges its soft porn aspects. "I think people are going to hate it, they're going to see my ass and be like, 'Oh my God, I can't believe she did that,'" she says. "And then when we get to the bridge, they're gonna have a little tear and be like, 'F--- you!' I think it will be one of those iconic videos too. I think it's something that people are not gonna forget. Hopefully an artist 30 years from now will be like 'Yo you remember that Miley Cyrus video? We gotta do something like that.'"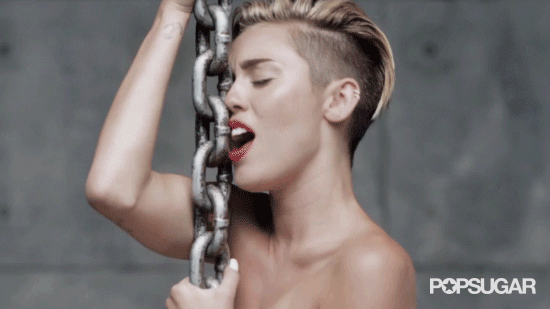 Whether it's iconic is debatable. But if Miley is striving to be remembered, she's definitely putting her stake in the ground.
Jennifer Graham Kizer is an iVillage contributing writer. Follow her on Google+